EXTENDED INFORMATION ON SITE COOKIES
www.valsambro.it
For explanatory purposes, two macro-categories are identified: "technical" cookies and "profiling" cookies.
a) Technical cookies
Technical cookies are those used for the sole purpose of "carrying out the transmission of a communication over an electronic communications network, or as strictly necessary for the provider of an information society service explicitly requested by the subscriber or user to provide such service".
They are not used for other purposes and are normally installed directly by the owner or manager of the website. They can be divided into navigation or session cookies, which guarantee normal navigation and use of the website (allowing, for example, to make a purchase or authenticate to access restricted areas); analytics cookies, assimilated to technical cookies when used directly by the site manager to collect information, in aggregate form, on the number of users and how they visit the site; functionality cookies, which allow the user to navigate according to a series of selected criteria (for example, the language, the products selected for purchase) in order to improve the service rendered to the same.
For the installation of these cookies, the prior consent of the users is not required, while the obligation to provide the information pursuant to art. 13 of the GDPR, which the site manager, if he uses only such devices, will be able to provide in the manner he deems most suitable.
b) Profiling cookies
Profiling cookies are designed to create user profiles and are used to send advertising messages in line with the preferences expressed by the user while surfing the net. Due to the particular invasiveness that such devices can have in the private sphere of users, European and Italian legislation provides that the user must be adequately informed about their use and thus express their valid consent.
In the light of the above, it should be specified for your information that the site www.valsambro.it uses first-party technical cookies and third-party analytical cookies whose purposes are not only to track navigation but to be able to verify which service or which page has attracted more interest for promotional purposes.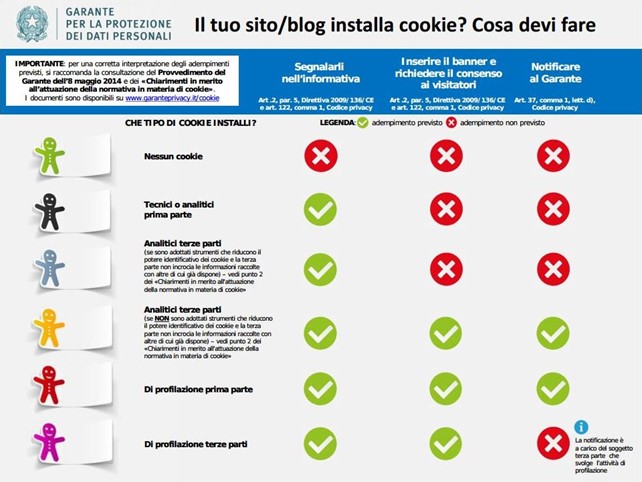 Social buttons
Social buttons are particular "buttons", present on the site, which depict the icons of Social Networks (such as Facebook and Instagram). Their presence allows users who visit the site to interact directly with the desired social networks through a "click".
The website www.valsambro.it uses social buttons in the header and footer of the page which refer to the accounts of Laboratorio Val Sambro S.r.l. on the social networks depicted. Through a click on the Social button, the social network acquires data relating to the User's visit. Only in this case does the site allow the sending of third-party cookies, which should be read.
Navigation data are personal data, therefore we ask you to give or refuse consent to all or some cookies for the treatment as indicated above on the purposes of technical and analytical cookies.